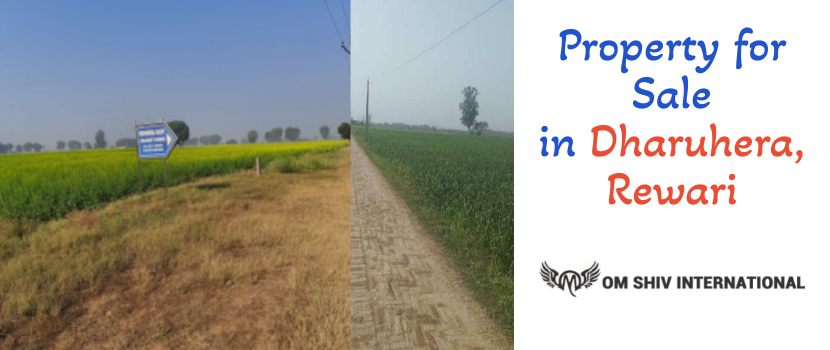 For the blue-collar workforce that couldn't afford to buy a property in Gurgaon or Manesar, Rewari was envisioned as an affordable location. Rewari's real estate market, however, underwent a dramatic transformation as a result of the shifting industrial landscape, rising economic activity, and the workforce's preference to not only work in but also reside in this peaceful town. The area is no longer regarded as Gurgaon-Manesar's poor relative.
Life in Gurgaon is becoming increasingly difficult as a result of severe traffic congestion, rising real estate prices, and increased pollution. Because of the time commitment required for work and commuting during the week and household duties during the weekends, achieving a work-life balance in Gurgaon has become a difficult undertaking. The idea of spending time with loved ones in a meaningful way seems far off.
But all is not lost, as there is a location for you just a few kilometres outside of Gurgaon if you enjoy tranquillity, an open sky view, and driving on broad open roads. Rewari is the place for you if you want to be conveniently located in the NCR, live in a less polluted area with lots of open space, pay less for housing than in Gurgaon, and have access to top-notch medical and educational resources.
Less Traffic & More Leisure
Due to severe traffic and inadequate infrastructure, getting from one place to another in
Gurgaon takes about an hour. Additionally stoking the fire are skyrocketing prices and dwindling open space.
On the other hand, because they are travelling on the opposite side of the traffic, those who commute from Rewari to Gurgaon via NH8 can easily reach their destination in an hour. As a result, one's workday is more efficient because they aren't concerned about traffic or being late for dinner.
More quality time spent with family and friends is guaranteed thanks to the time and energy saved by a shorter commute and less traffic. One can pursue their various interests and passions while residing in Rewari because of the more tranquil and laid-back lifestyle offered by this city. Less pollution and open spaces provide a welcoming environment for exercising outside and living a healthier lifestyle.
Direct Connectivity with NCR:
Rewari is only 40 kilometres from the millennium city of Gurgaon, which is connected to it by the NH8, 70 kilometres from New Delhi, 200 kilometres from Jaipur, 90 kilometres from Alwar, and 60 kilometres from Faridabad.
Rewari is about 58 kilometres from Indira Gandhi International Airport in New Delhi, which will soon have its brand-new airport. Only 19 kilometres away is the closest railway station, Pataudi Road (PRTD) in Haryana.
Rewari is expanding quickly; it is a well-connected town, and infrastructure growth in this area is expected to be strong in the future.
Premium Facilities and Convenience for Children & Senior citizen:
The most promising place to live inDelhi-National Capital Region is emerging as Rewari, the gateway to Rajasthan.
Rewari is the destination for those who love living life to the fullest, away from any commotion and hustle-and-bustle fuss.Homes that have been painstakingly constructed, flats that are soulful functional masterpieces, where you may receive well-managed areas, balconies for sufficient sunshine, and lobbies and living rooms.
V Square Mall, Genesis Mall, Aangan Plaza, Central Market, Capital Mall, BB Mall, and Ganpati Plaza are some of the largest retail malls. INOX, SRS, E4U, and Gold Cinema are examples of multiplexes. International eateries like Pizza Hut, Haldiram, Domino's, McDonald's, Pind Balluchi, and Bikanerwala are opening up shop here.
There are a lot more reasons why investing in property for sale in Dharuhera Rewari is the right thing to do.